Veerle Dobbelaere is nude ih hot BDSM scenes in SM-rechter (BE-2009) 1080p BluRay.
Read More »
Maaike Neuville is nude in the shower. Carice van Houten is sexy in the TV Show Red Light (NL/BE-2021) S1 720p. Halina Reijn is sexy, and Katelijne Verbeke is topless.
Read More »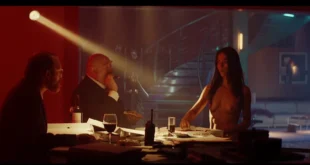 Charlotte Timmers is nude showing her butt being topless and hot in a few scenes in Zillion (BE-2022) 1080p Web.
Read More »